Add more care to your career – Walgreens Jobs
For those who have a career on Health Care or want to develop one, a job at Walgreens is an adequate option. Given that Walgreens is a leader within the retail and drug industry, you will add more care to your career. Keep reading if you want to know more about the job opportunities at Walgreens.

More About Walgreens
Walgreens is a US pharmaceutical company founded in 1901. Their rich history is of continuous improvement and innovation. Additionally, it is the first global pharmacy-led, health well being enterprise. Walgreens has over 8,000 stores in all 50 states, the District of Columbia, Puerto Rico, and the U.S. Virgin Islands. If you start a career at Walgreens, you will join a customers and communities dedicated company that has served people for over 100 years.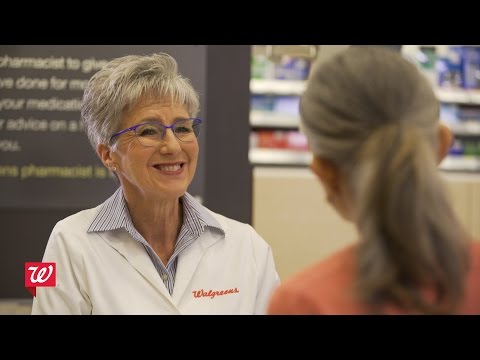 Benefits of Working at Walgreens
If you become part of Walgreens team, you will enjoy several benefits. These will vary by position and depending on length of employment and team member level.

Walgreens offers a wide variety of benefits to eligible team members to support their physical, financial, and emotional well-being. You will get company-paid life insurance and voluntary life & personal accident insurance. Also, you will have Health, Prescription Drugs, Dental and Vision plans with multiple providers and different plan levels. What is more, you will have Optional Orthodontia Coverage.
Moreover, You will get paid Time Off for holidays and in case of disability. And you will enjoy Profit Sharing 401(k) & Stock Purchase Plans, which include Company Match and Employee Stock Purchase Plans.
In addition, you will have benefits such as Flexible Spending Accounts (FSA), Employee Discount, Flu Shots and Travel Consultations, Child Care. You can also be part of the Prescription Savings Club and the Transportation Benefit Plan.

How to Apply for a Job at Walgreens
At Walgreens, you will have increasing opportunities in the multiple company's career areas. You can apply for a job at the pharmacy, where they offer unparalleled opportunities to advance your career and impact your patients' health and daily living.
On the one hand, the Healthcare Clinic offers an opportunity for family nurse practitioners, collaborative Physicians and Physician assistants. In-store team members happily serve millions of customers every day. Yo will do tasks such as processing and preserving precious memories in their Photo Center to filling a complex prescription in the pharmacy.

On the other hand, you can apply for a corporate job. As regards the first option, you will be devising the strategies and initiatives for the stores. There are multiple career options here, from Finance to Marketing, or Human Resources to IT.
Lastly, if you choose a distribution job, you will take care of providing the products and services customers and communities expect in Walgreens. Their distribution facilities are some of the most productive in the industry.
If you are eager to become a Walgreens team member, you can start your job search here. Also, if you have any doubts, you can visit Walgreens' website to learn more about their job opportunities and the company.