Discover the Benefits of Working at Lowe's
When you think about a traditional, trustworthy, and at the same time up-to-date company, you think about Lowe's. The company is a family legacy which has been helping people build dreams for over half a century. Then, you can be sure that it can help you build your dreams by working with them. Keep reading to learn more about job opportunities at Lowe's.

More About Lowe's
Lowe's is a company in the home improvement business since 1946. It was born as a small-town hardware store in North Carolina in 1946. Today, Lowe's has grown to become the nation's second largest home improvement retailer. Moreover, it has more than 2,370 retail locations and over 290,000 employees in the US. They are committed to offering quality products at the lowest prices, adding exceptional customer service. They are a company that maintains traditions. To top it all, they offer employees an engaging workplace, competitive benefits and a rewarding career.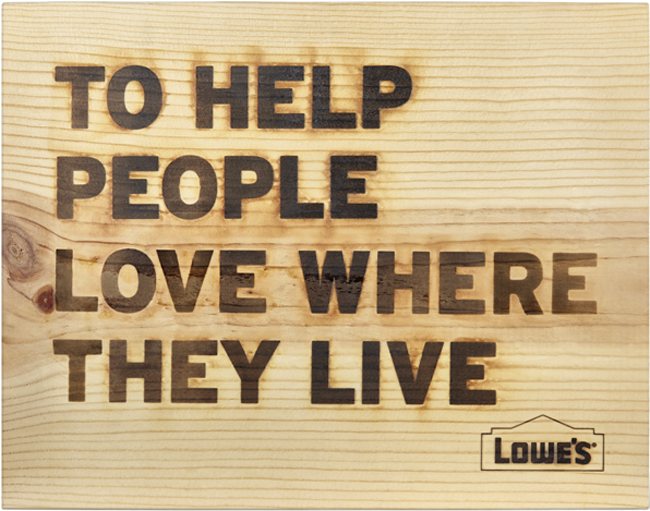 Benefits of Working at Lowe's
The success of Lowe's is closely related with the commitment and dedication of their employees. To thank for that, Lowe's offers part-time and full-time employees a competitive benefits program. This includes a wide range of no-cost wellness benefits, the Family Assistance Program and the Clickotine smoking cessation program.

To begin with, you will have Medical, Dental & Vision Insurance, and Life Insurance & Disability Insurance. Also, you will get Flexible Spending Accounts and Dependent Care Resources (Child & Elder Care Referral Services).
Moreover, you will count on Paid Holidays (inclusive of Floating Holidays), Vacation, Family & Medical Leave, as well as Sick Pay. You will also have Free and/or Discounted Tax Preparation Services and discounts at Lowe's Merchandise.

In addition, Lowe's offers Workplace Flexibility, Flextime & Compressed Workweeks for Corporate Campuses, and Seasonal Schedules for employees at Stores & Distribution centers.
On the other hand, if you are working at the Customer Support Center, you will enjoy On-Site Amenities such as ATMs, cafeteria, Health & Fitness Fairs, and Jogging/Walking Trails. What is more, you will also get Laundry & Dry Cleaning Services, as well as Shoe Repair. And, if you are a new mother, you will enjoy the comfort of Privacy Rooms.

Some Health & Wellness benefits are on-site Nurses in Corporate & Distribution Campuses and on-site Pharmacy Services in Mooresville & Wilkesboro Corporate Campuses. Also, in corporate campuses you will have on-site Work/Life Seminars.
Further Benefits
For engaged employees, Lowe's offers Learning & Development benefits. You will have access to a variety of learning and career development programs. From their extensive onboarding program, to selling seminars and language programs, Lowe's tailored training opportunities are designed for employees to develop their careers. What is more, Lowe's offers Certified Professional Education (CPE) and generous tuition reimbursement. An extra benefit is Discounted online University Programs at Kaplan, Strayer & Capella Universities.


How to Apply for a Job at Lowe's
At Lowe's, you will surely find the right place for you. There are many career opportunities for you to take advantage of.
If you have made your mind for Lowe's, start your job search here. Also, if you have any doubts, you can visit Lowe's website to explore and learn more about their job opportunities and their company.